1.General Description
NSSW series submersible sewage pump is a kind of submersible sewage motor pump,and the pump and the motor are coaxial, also a kind of energy-saving and environmental protection product after digesting and absorb merit of similar products from domestic and foreign,and optimum design.Adopt perfect mechanical seal and the sealing material adopt tungsten carbide, silicon carbide and hard metal alloy, so it can prevent the water from entering in the motor, and keep the operating reliable and safety.It has many protective system,such as leakage of water and electricity,over load and automation installation device.
2.Introduction
1) Large flow non-clog hydraulic components, which greatly improve the passing capacity of waste water
2) Double channel series mechanical seal made of hard anticorrosive tungsten carbide,
which is durable and wear resistant
3) There is oily water probe in the oil chamber, ensuring the safety of pump when
the mechanical seal worn after long use
4) Float switch is functioned to automatically control the start and stop of pump
according to the water level changing
5) Control panel can be fitted to monitor water leakage, overload and over-temperature,
thus to ensure the safety of the pump
6) Fixed automatic coupling installation or movable installation available
3. Model Explanation
NSSW25-8-15-1.1
N: Our company(Norman)
S: Submersible
SW: Sewage water
8: Capacity(m3/h)
15: Head(m)
NSSW Series Submersible Sewage Pump
Performance Chart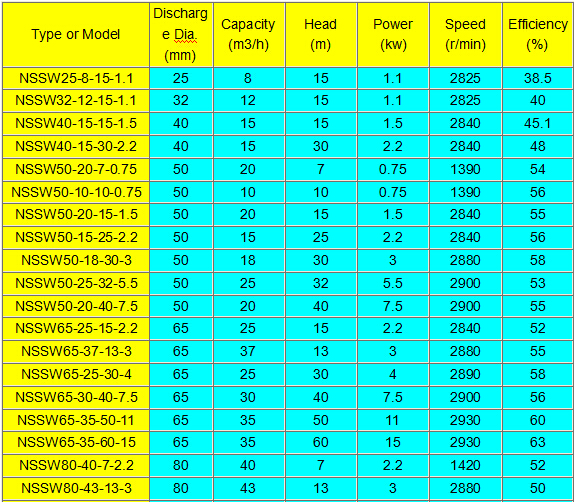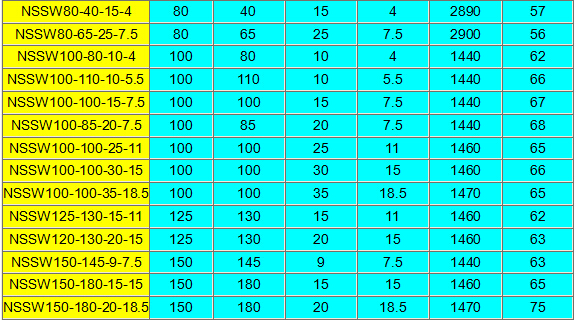 Note: This performance chart is just for reference. Our company can select more types from this series according to customer's requriments.

Application

NSSW Series Sewage Pump is suitable for chemical, petroleum, pharmaceutical, mining, paper industry, cement plant, steel mills, power plants, coal processing industry, and urban sewage treatment plant drainage systems, municipal engineering, construction and other industries containing particles of sewage, wastes and are suitable for pumping clean water and corrosive medium.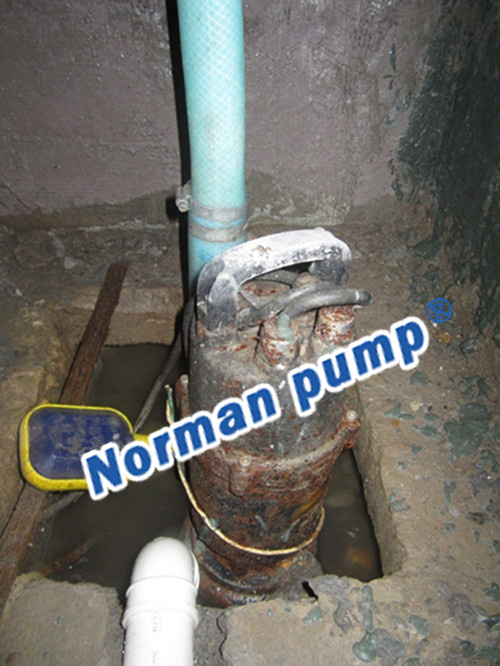 NSSW sewage pump is used in dewatering in the basement in Malaysia.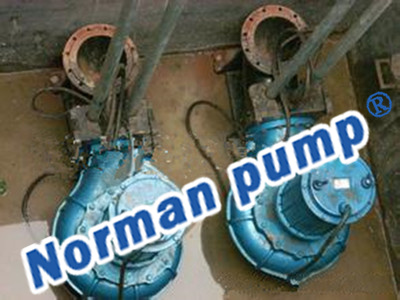 NSSW sewage pump is used in sewage treatment plant in UAE.